BYE WEEK: Atlanta Falcons, Dallas Cowboys, Kansas City Chiefs, and New York Jets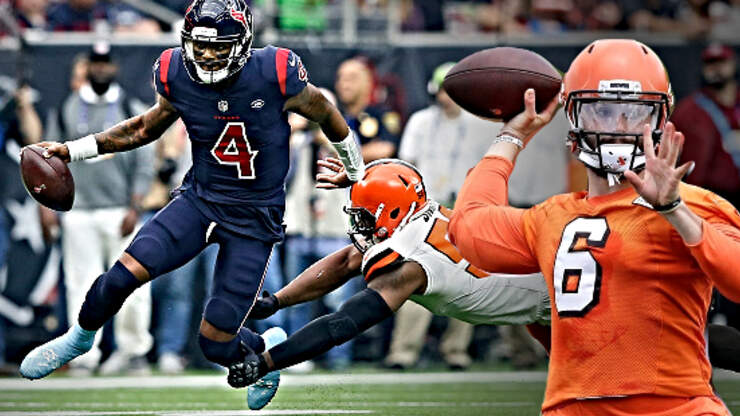 Houston Texans @ Cleveland Browns
Injury concerns: David Johnson OUT, Nick Chubb ACTIVE
It still seems like the Texans were on to something when they let Bill O'Brien go because Deshaun Watson has been back to his old self since the move was made. Look for this to continue as he takes on the 10th worst fantasy defense against QBs. David Johnson is heading to IR, so it will be Duke Johnson assuming the lead back role. The exploitable matchup for the Texans is going to be Will Fuller and Brandin Cooks taking on the fifth worst defense against WRs so both of them have good value.
The Browns activated Nick Chubb from IR on Saturday so we will be heading back to trying to guess which RB will have the value in the Browns backfield. Last week's bye week was enough time for Austin Hooper to finally be healthy so we will see what he can do because before the injury, he and Mayfield had three solid weeks of connecting for fantasy relevance. This one will probably be the Chubb and Hunt show because the Texans are giving up the fourth most points to opposing RBs.
Quick Hits
Start Watson. Start Mayfield in deeper leagues.
Start Duke Johnson, Chubb, and Hunt
Start Fuller and Cooks, Flex Cobbin DEEP leagues
Flex Landry
Start Hooper
Washington Football Team @ Detroit Lions
Injury concerns: Kyle Allen OUT, Dontrelle Inman OUT, Kenny Golladay OUT, TJ Hockenson QUES
Alex Smith will be the starting QB for WFT which is incredible, but he doesn't retain any fantasy value yet. This will be a great matchup for the RBs though. Antonio Gibson and J.D. McKissic are facing the worst defense against RBs in fantasy football and they are both carrying start-able value. Terry McLaurin faces a top-15 defense against WRs, but should still have a solid game in PPR formats.
On the Lions side of the ball, they are going to want to hope that Hockenson can go because he has the only favorable matchup. Stafford faces the ninth best defense, Swift and Peterson face the sixth best defense, and Marvin Jones will face the best defense in fantasy against their positions.
Quick Hits
Start Stafford in deeper leagues
Start Gibson and McKissic
Start Swift, Sit Peterson
Start McLaurin, Flex Jones Jr.
Start Thomas in deeper leagues
Start Hockenson if he is active
Tampa Bay Buccaneers @ Carolina Panthers
Injury summary: Christian McCaffrey OUT
Last week could've gone better for the Buccs to say the least. The addition of Antonio Brown didn't go as planned and the Buccs offense couldn't get on track in any aspect against the Saints. This week doesn't get much better on paper as the Panthers rank ninth against WRs, 10th against QBs, and 14th against TEs. The Panthers are vulnerable against RBs giving up the fifth most points to RBs so look for Ronald Jones to try to get back on track in this one.
Well McCaffrey owners, you got one week out of your high draft pick. He is going to miss this one, but the Panthers are hopeful that he is able to return in Week 11. This game is going to be a grind against a usually solid defense. Bridgewater, Davis, Moore, Anderson, and Samuel all face top-12 defenses against their positions, but the latter 3 should still find their way into your lineups.
Quick Hits
Start Brady
Start Jones, Flex Fournette
Start Mike Davis
Start Godwin, Flex Evans
Start Anderson, Flex Moore, Flex Samuel
Start Gronk
Philadelphia Eagles @ New York Giants
Injury summary: Devonta Freeman IR, Golden Tate QUES
The Eagles are coming off a bye and they are coming into this one relatively healthy only missing Ertz and Jackson who are both still on IR. Miles Sanders and Travis Fulgham are going to look to carry the team in this one facing the 11th and 10th worst defense against their respective positions. Keep and eye on where Wentz's targets end up as Jalen Reagor continues building that relationship coming off a solid Week 8 outing against the Cowboys.
I have to check what year it is when the Giants play because they somehow are trotting Alfred Morris out there to run the ball. The Gallman, Lewis, and Morris committee has been effective, but they are facing the seventh best defense against RBs this week and so it is going to be tough sledding. Evan Engram has had three solid weeks in a row and that should continue against the defense giving up the fourth most points to opposing TEs.
Quick Hits
Start Carson Wentz
Start Miles Sanders, Flex Gallman
Start Fulgham, Flex Reagor
Start Goedert, Engram
Jacksonville Jaguars @ Green Bay Packers
Injury summary: Laviska Shenault OUT, Gardner Minshew OUT, Robert Tonyan QUES
No Minshew? Almost no problem. Jake Lutton looked more than capable as a fill-in for Minshew, helping DJ Chark to his second best game of the season and best since week 4. James Robinson had a solid role last week and look for that to continue in this one facing the second worst fantasy defense against RBs. Past those two? No other fantasy relevant players in Jacksonville.
Aaron Jones is back so you shouldn't have to guess which GB RB to start this week as Jones is going to be facing the sixth worst defense against RBs in fantasy. Devante Adams is playing like a man possessed so look for him to still be a must start although keep an eye on Allen Lazard as he would need to come off of IR on Saturday to play on Sunday.
Quick Hits
Start Rodgers
Start Robinson, Jones
Start Chark, Adams, Flex Lazard if he is active
Start Tonyan in deeper leagues if he is active
Buffalo Bills @ Arizona Cardinals
Injury report: Tyler Kroft OUT, Kenyan Drake QUES
Josh Allen went nuts last week, but this week is going to be a bit tougher, at least fantasy wise. All of the position players for the Bills draw top-20 matchups, but there shouldn't be any surprises here. The committee that Zack Moss and Devin Singletary have formed have relegated both of them to flex plays. Diggs is must start, but Brown and Beasley remain flex-able at most.
After a surprise loss to the Dolphins last week, the Cardinals would like nothing more than to use the Bills to get back on track. In the land of fantasy football though, that is going to be tough. Murray obviously carries value as a dual-threat QB, but he is going to need to rely on Kenyan Drake (if active), Chase Edmonds, DeAndre Hopkins, and Christian Kirk to help him try to find an opening in this Buffalo defense. Drake and Edmonds face a middle of the road defense against RBs, while Hopkins and Kirk face the seventh best defense in fantasy against WRs.
Quick Hits
Start Allen and Murray
Flex Singletary and Moss
Start Drake if healthy, Start Edmonds if Drake sits. Flex Edmonds if Drake is Active
Start Diggs, Flex Brown and Beasley
Start Hopkins and Flex Kirk
Los Angeles Chargers @ Miami Dolphins
Injury summary: Justin Jackson OUT, Matt Brieda QUES, Preston Williams IR
Austin Eckler owners it looks like you will get him back in Week 12. The rest of the Chargers will be taking on the Dolphins and their apparently stout defense. Herbert has some good matchups around him though as Kelley and Ballage will be facing the eighth worst defense against RBs and Keenan Allen and Mike Williams will face the 11th worst defense against wideouts. Hunter Henry has a tough one here facing the fifth nest defense against TEs.
Tua and the Dolphins pulled off an upset win last week against the Cards and are looking to continue to stay hot. Tua hasn't done enough to be fantasy relevant yet, but Brieda (if active) and Jordan Howard face a bottom 10 defense against RBs so they have a good matchup. Gesicki also has a solid matchup facing the seventh worst defense against TEs. It will be a tough one for Devante Parker and Jakeem Grant to get going in as they face the eighth best defense against WRs.
Quick Hits
Start Herbert
Flex Ballage and Kelley
Flex Brieda (if active), Flex Howard
Start Allen, Flex Williams
Flex Parker
Start Henry and Gesicki
Denver Broncos @ Las Vegas Raiders
Injury summary: Jerry Jeudy QUES
Melvin Gordon has to get on track at some point right? Currently he is a lost aspect of this offense, but he is facing the third worst defense against RBs this season so he should be able to get SOMETHING going here. This is about the best matchup for the Broncos as Fant draws a top 10 TE defense and Jeudy/Patrick draw the 17th best defense against WRs.
The Raiders receiving corps is turning out to be as predictable as a Patirots backfield in terms of who is going to go off when. They face the eighth worst defense against WRs this week and should be involved as Josh Jacobs is going to be dealing with the eighth best defense against RBs. Darren Waller has a bottom-12 matchup, but should still be starting just from sheer volume and weekly involvement.
Quick Hits
Avoid QBs here except in deeper leagues
Flex Gordon, Start Jacobs
Flex Jeudy, Patrick
Take your pick with LV WRs and Flex whichever one at most
Start Fant, Waller
Seattle Seahawks @ Los Angeles Rams
Injury summary: Chris Carson OUT, Carlos Hyde OUT
The Seahawks got smoked by the Bills last week, but look for Wilson to return to MVP form even with the tough matchups his teammates have. Chris Carson was downgraded to out and so DeeJay Dallas appears to be the back you want, but he faces the ninth best defense against RBs. It doesn't get much better for Lockett or Metcalf as they face the second best defense against WRs.
As tough as the matchup is for the Seahawks' receivers, that won't be the case for the Rams. Robert Woods and Cooper Kupp are facing the worst defense at defending the pass. Goff also is start-able against a terrible Seattle D. Darrell Henderson
Quick Hits
Start Wilson and Goff
Flex Dallas
Start Henderson and Flex Brown
Start Metcalf and Lockett
Start Kupp and Woods
Avoid TEs in this one
Cincinnati Bengals @ Pittsburgh Steelers
Injury summary: Joe Mixon DOUBT, Big Ben ACTIVE
This game is shaping up to be a pro-Joe Burrow game on paper in that he is going to be forced to sling it. Gio Bernard won't be much help facing the best defense against RBs in fantasy, but the Bengals WRs are facing a bottom tier pass defense so they should be able to get into space.
The Steelers avoided a trap game loss and even though Big Ben spent most of the week on the Covid list, he will be good to go for this one. Eric Ebron has the best matchup of the team facing the second worst TE defense, but if you have paid attention, Big Ben likes to spread the ball around. Hopefully your Steelers WR gets the looks, because when they do they can put up a ton of points.
Quick Hits
Start Burrow and Big Ben
Flex Bernard, Start Conner
Start Boyd, Flex Higgins, Flex Green
Start JuJu, Johnson, Flex Claypool
Start Ebron
LOOKING FOR DAILY FANTASY SLEEPERS? CHECK OUT TONY'S SLEEPERS FOR NFL WEEK 10
San Francisco 49ers @ New Orleans Saints
Injury summary: Deebo Samuel OUT, Tevin Coleman OUT
This one is going to be rough for whoever is healthy enough to suit up against the Saints who just shut down Brady and Co. last week. McKinnon is facing the fifth best defense against RBs and other than him, Brandon Aiyuk is facing a middle of the road defense against WRs, but that is where the fantasy relevance ends.
Last week we got to see a full fledged Saints team and boy did they deliver. Alvin Kamara took a back seat role for the first time this season as Michael Thomas and the receivers took over in this one. This week I would expect much of the same as Kamara faces the third best rush defense while Thomas, Sanders, and Smith face a mid-tier defense against WRs.
Quick Hits
Start Brees
Start McKinnon, Flex Hasty
Start Kamara, Flex Murray
Start Aiyuk, Flex Richie James
Start Michael Thomas, Flex Sanders, Sit Smith
Start Cook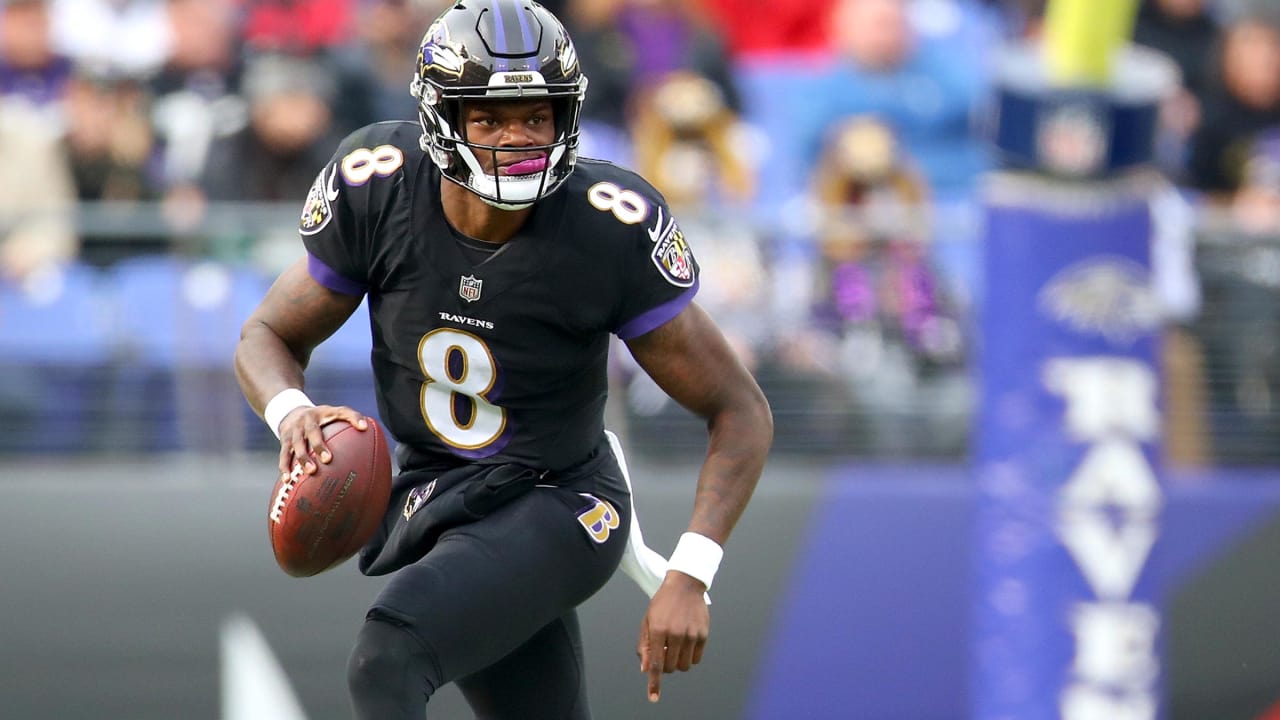 Baltimore Ravens @ New England Patriots (SNF)
Injury summary: Mark Ingram QUES, Damien Harris QUES, N'Keal Harry QUES
The Ravens are struggling their way to wins this season. Lamar Jackson is matchup dependent, and the backfield that boomed in week 8, busted in week 9. Fantasy reliability is in question for all of the Ravens position players, and nobody really has a great matchup here. Mark Andrews is facing the best defense against TEs and Lamar is facing the fifth best defense against QBs. Marquise Brown should be involved, but he hasn't been consistent.
The Patriots real life team? Barely beat the Jets last week. Their fantasy relevance? Almost even bleakier. Newton is a shadow of the player he once was, the RB committee isn't productive, and their WR room is basically the medical tent. The matchups are awful here as the RBs face the fourth best defense against them and the WRs face the sixth best defense against their position. This game should be better in real life, but it is hard to see anyone having success in this one.
Quick Hits
Start Jackson
Flex Dobbins, Edwards, and Ingram if he plays
Flex any NE receiver and hope yours is called on
Flex Brown and Flex Jakobi Myers
Start Andrews
If you have any questions or want to send me your fantasy football opinions, find me at @TeddyRicketson on Twitter.
As always, good luck with your matchups this week (unless you're playing me).
Processing…
Success! You're on the list.
Whoops! There was an error and we couldn't process your subscription. Please reload the page and try again.